After living in Haiti for two years where Martha and I worked with World Concern, I returned to the U.S. a couple weeks ago.  Aside from getting used to much colder weather and way too many cereal options at the grocery store, I have been attempting to answer, as best as possible, all kinds of questions about Haiti.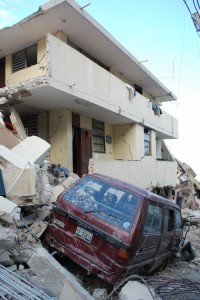 One of the most common questions has been how the country is doing since the 2010 earthquake—Haiti's strongest in two centuries, claiming more than 230,000 lives. This tells me that perhaps not everyone has forgotten about Haiti and that fateful day on January 12, 2010.
And break.  This is a teaser:)  To hear more about how Haiti is progressing and what challenges remain, check out the rest of this post on the World Concern blog where it was originally posted a couple days ago.  We want to direct attention to the main World Concern blog as we transition out so you can become familiar with the site and all that it has to offer.  It is a great way to keep up with what is happening around the world and in Haiti.  Thanks for clicking and reading!